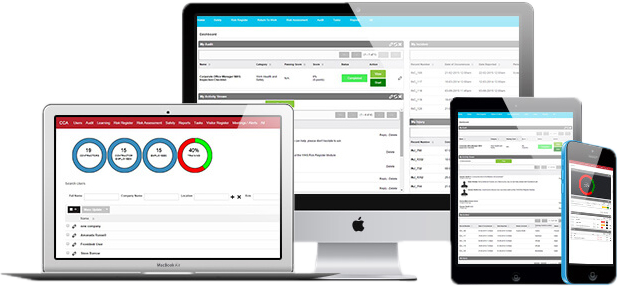 MiSAFE delivers fully paperless integrated management systems (IMS) powered by Beakon. Beakon is the leading provider of risk management systems software for Quality, Safety, Health, & Environment.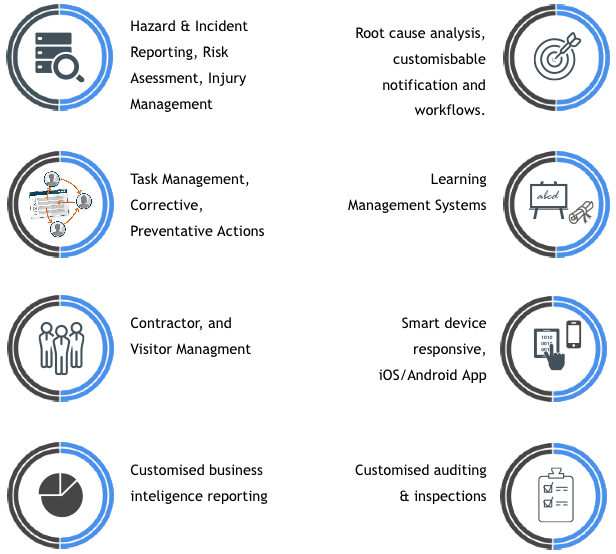 Limitless Possibilities. Affordable Risk Management Software Solutions
Document management and records control;
Risk management;
Employee and HR management;
Asset management; and
Meeting management.
Need to capture unique risk compliance information such as Working with Children Checks, Permit to Work, Medication Records? Beakon can be customised to your specific requirements. Contact us today!
Solutions
Based in Sydney, Beakon is proud to count some of Australia's leading companies among their clients. Our systems help to keep thousands of workers, contractors, and employees safe and healthy in the workplace.
Beakon's clients are diverse, but they all have one thing in common: they're passionate about keeping their workplace safe and productive.
Beakon's systems are designed to be easily configured and rapidly embraced by users. In our experience, the easier a system is to deploy, and the more effectively it complements existing processes and procedures, the more likely it is to be embraced by stakeholders.
Beakon's risk management software includes; Safety Management, Task Management, Incident Management, Injury Management, Learning Management Systems, Contractor Management, Asset Management, Risk Management, and Audit Management all in the one system. The list goes on….
Document Management & Records Control
Learning Management Systems
Employee and HR Management
Audits and Workplace Inspections
Health & Safety Management
Risk Assessment Tools (SWMS, JSA, Hazard)
Lead and Lag Indicator Management
Business Intelligence Reports, Graphs, Tables
Want to see Beakon in action?
I have never worked with a technology which is as simple to use and just runs Beakon's reliability, support, and incredible functionality amaze me. You all are to be congratulated. Kelly Hogson
Beakon is a fine piece of software. It will save us thousands of dollars this year and is allowing us to make more informed decisions about our employees, contractors and risk across the organisation. Adiranna
We can now manage both employee and contractor training records with great ease. The support and 'easy to use' application has helped us implement Beakon for thousands of users simply and efficiently. Gerald Ritson
Beakon manages compliance across our fleet depot and distribution network. Beakon saves us a vast amount of time and helpfully assists Caltex to become more compliant. Keep up the good work. Georgie Hooper
Frequently Asked Questions
How much does the software cost?
Since Beakon is a highly configurable risk compliance platform, the cost of each system depends on key attributes of your business and how customised you wish the system to be.
Call us today
. We are more than happy to discuss further at no obligation for you to buy.
Reduce risk for your business and its workers today!